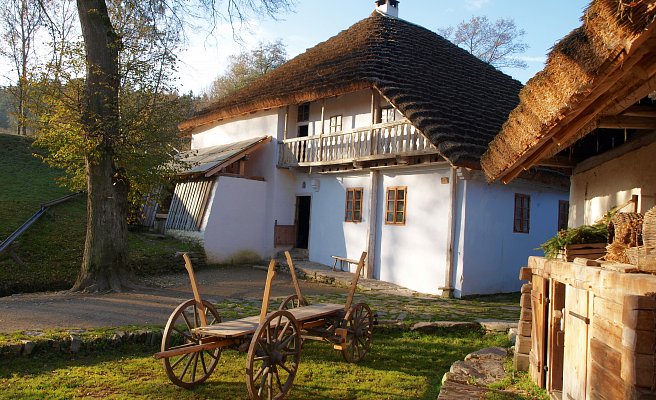 This unique preserved water mill for upper water is over 400 years old. The unique mill, with its repaired historical equipment, is a suitable place for traditional craft production. Many events
illustrating life in a village, including maintained traditions and customs, are held here, such as the Erection of the Maypole, Millers' Day, Craft s Day, Harvest Festival, Hemp Festival, and others. Bread is baked during such events in the mill stove. The permanent ethnographic exhibition is called "Life in the Šumava Forests". The water mill in Hoslovice is administered by the Museum of the Central Otava Region in Strakonice and is open to the public from April to October.
Attraction:
The surroundings of this historical water mill are a popular site for films and fairy-tales. For example, the popular Czech fairy-tale from Zdeněk Svěrák named "Three Brothers" was filmed here.
Back